Team building at its finest - two hunters planning their strategy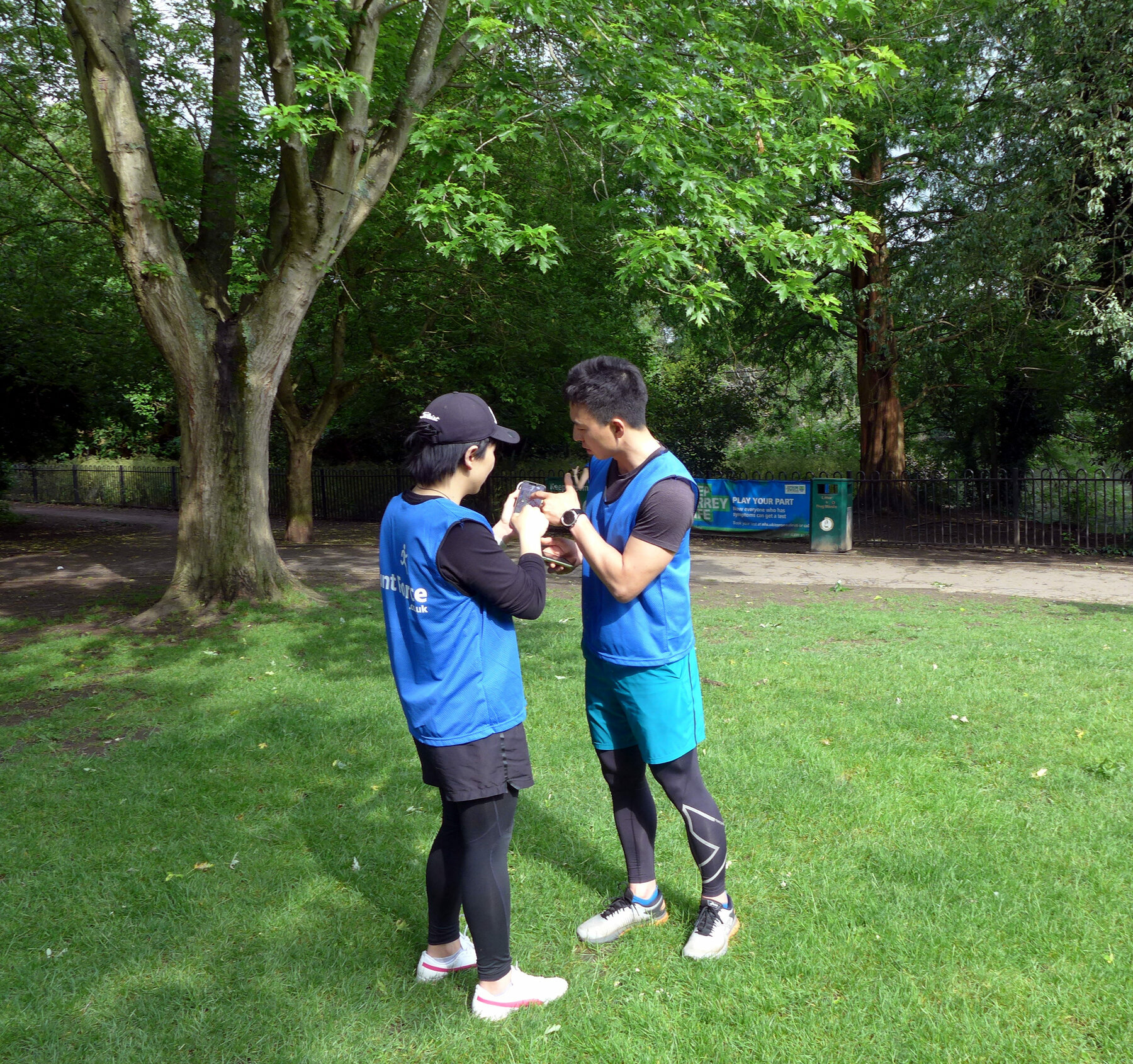 It's not just about running around outside in your group. The best teams work together to plan a strategy on how to capture all the taggers.
Use your phone to track and watch the taggers, to study the map pins, then the team event begins properly - the hunt!