How the game works

Hunt Force is a different outdoor team event and strategy game, that combines the real world with an app that runs on your phone.
The teamwork, the planning, the tagging, and the running creates a natural social atmosphere, even before the drinks at the end!
The game is designed for a minimum of 6 players and up to about 30, and lasts around 3 hours.
This is a non-contact game.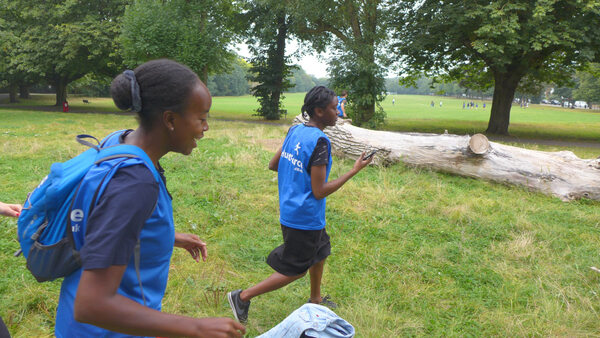 The day of the event

Having booked an event, we will be in touch to let you know when and where to meet, and what to bring or leave at home.
Your game host will meet you on the day and guide you through the rest of the experience.
Once all of your group have arrived there will be a full game briefing explaining exactly what will be happening.
Your group will then be split into two teams; the taggers and the hunters.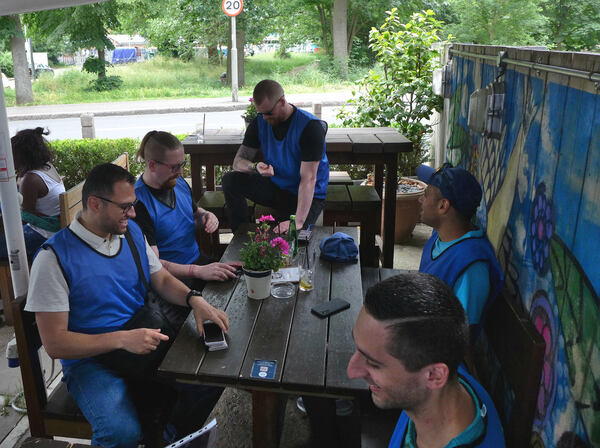 The tagger's objective is to reach as many locations shown on their phone as possible before being caught.
The hunter's objective is to catch all the taggers.
Both teams will have time to come up with a strategy on how best to achieve their objective, before the hunt truly begins!
The Hunt!

Taggers see a map on their phone with all the locations they need to try and reach, and where all the other taggers are.
Once a tagger reaches a location they hit the "tag" button in the app. They also receive warnings when hunters are nearby.
The hunter's map shows where all the taggers and hunters are.
They must work together to track and catch all the taggers to finish the round.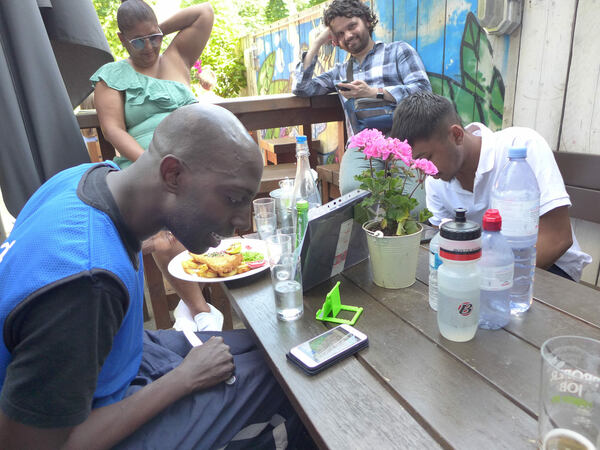 Winning

Once all the taggers have been caught, that round ends.
Everyone takes a well earned break before swapping sides for round two, where the hunters become the hunted!
At the end of the second round, the team that's tagged the most locations, wins the game.
Every member of the winning team then receives their Hunt Force medal!